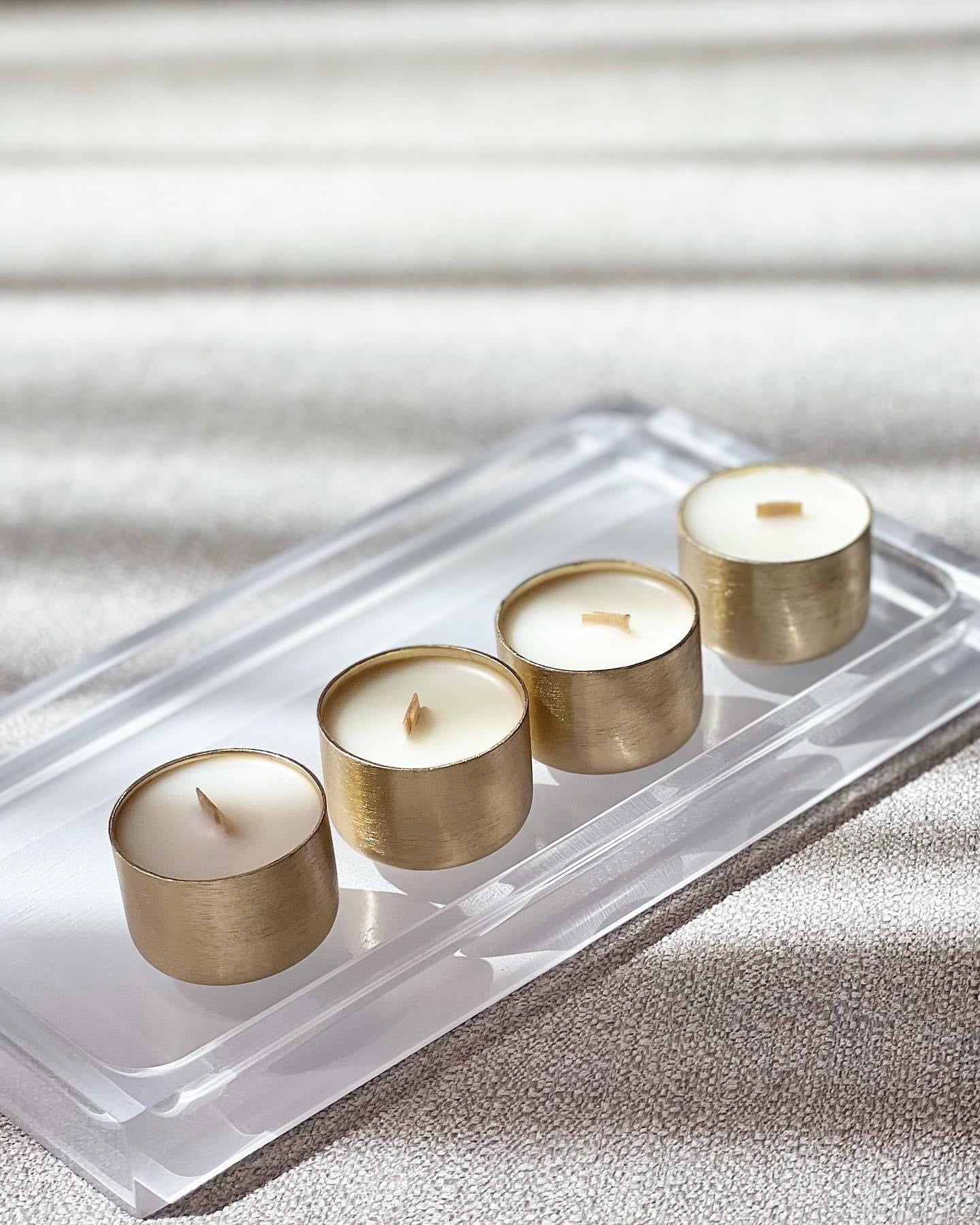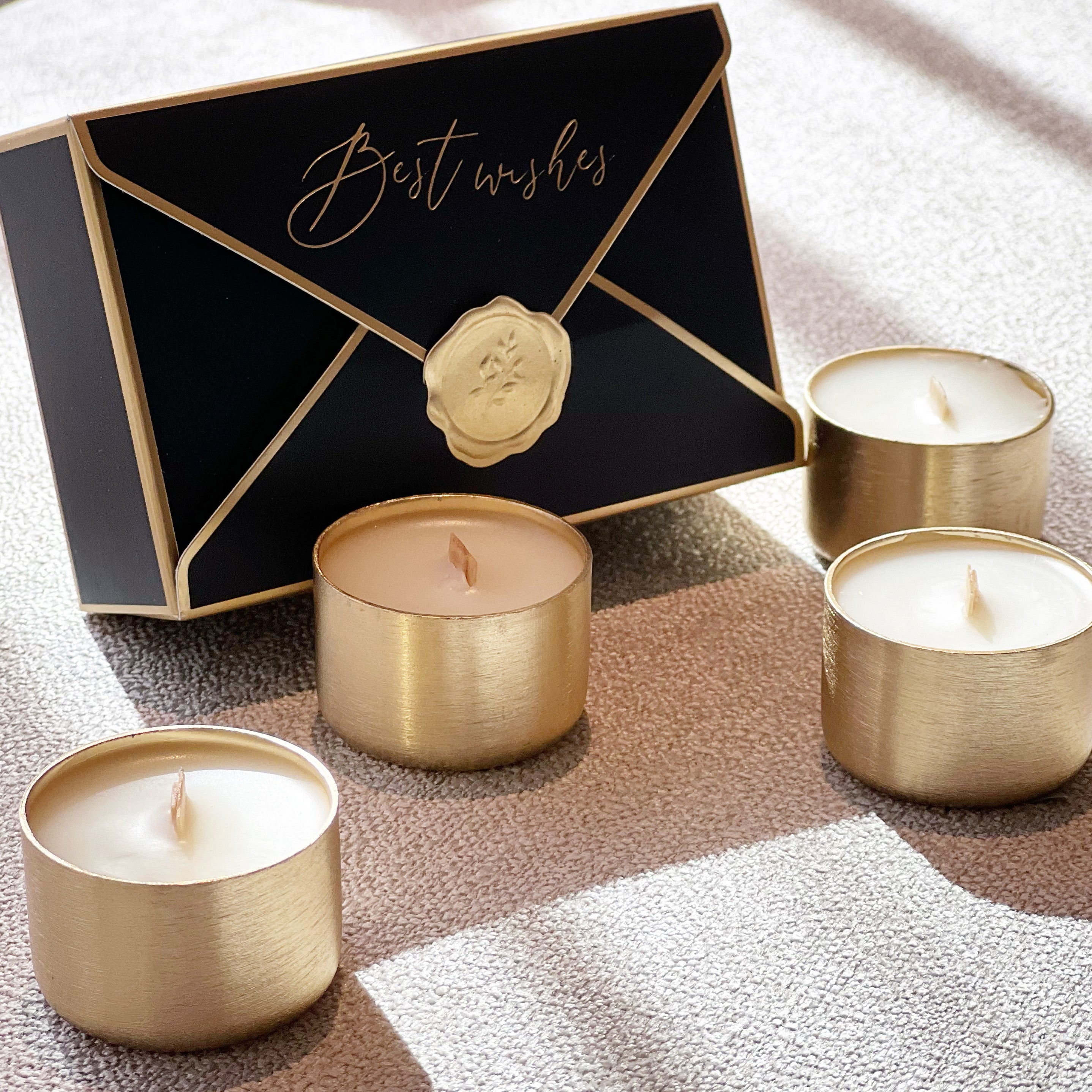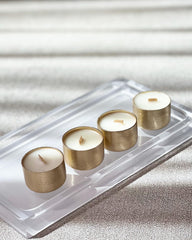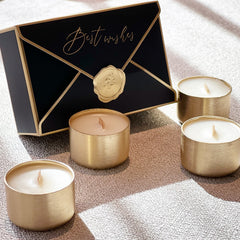 CHEMISPHERE Mini Travel Candle Set
Out of stock
Take your favorite scented candle wherever you go for a taste of home!
Whether it is a travel time, work trip, weekend picnic, or a date night, our mini-size of candles in a set of four of our signature scents will allow you to create any space with your favorite aroma.
Our mini candle is poured into these luxe and elegant gold tealights, the modern and minimalistic style will lead your home decor to the next extraordinary level.
What's included in the set:
0.6 oz of tealights candle in 4 of CHEMISPHERE Signature Scents
BLOOM528
SERENITY 417
ORIGIN 396
ESSENCE 7.83